Are you stuck with more debts than you can afford to pay? You may be looking at debt consolidation as a potential option to take control of your finances once and for all. But what does debt consolidation do to your credit score? To find out everything you need to know about debt consolidation loans, you've come to the right place! In this comprehensive guide, we've outlined the pros and cons, plus some alternatives to debt consolidation. Read on to learn more.
What is debt consolidation?
A debt consolidation loan is a solution to combine all of your existing debts, such as credit cards or personal loans, into one manageable loan. This can take a massive weight off your shoulders as you will only have one set of repayments fees and one interest rate.
Types of debt consolidation
There are several ways you can consolidate your debts. They include:
Debt consolidation loans: Getting a debt consolidation loan is one of the easiest options to combine multiple debts into a single loan, with a structured payment plan. For people who have multiple high-interest payments, this can potentially lower your interest rates.
Credit cards: Getting a new credit card is another way to consolidate all your debts. You can apply for a balance transfer card and get all your existing debts transferred to the new card, sometimes at a lower interest rate. This will ensure your debts can be paid all in one single payment. However, just be careful with credit cards as they can sometimes incur balance transfer fees and higher interest rates as opposed to debt consolidation loans.
Home equity loan: A home equity loan or a home line of credit can be used to consolidate your debt. However, this is a type of secured loan that uses your home as collateral, so you must be prepared to complete all your payments on time.
What does debt consolidation do to your credit score?
When you consolidate your debts together, you must be aware that this may come with some short-term harm to your credit score. We've outlined the pros and cons below.
Pros of debt consolidation
Allows you to stress less by putting all your existing debts into one online loan with a single interest rate and payment schedule.
A debt consolidation loan can lower the overall interest rate of your debts with a low-interest loan or zero-interest rate credit card (this is usually only valid for a introductory period)
You can have the choice to pay your debt sooner through recurring weekly, fortnightly, or monthly payments
Through your consistent payments you will begin to see your credit score rise. Just ensure you are making your payments on time.
Cons of debt consolidation
In consolidating your debts, you may incur some fees. These can include balance transfer fees, closing fees, and loan origin fees.
You may not be able to get a lower interest rate, especially if your credit score is quite low.
If an unsecured loan isn't an option, you may have to opt for a secure loan which means you will have to use something of high value for collateral. This could be a car or a house.
If you get a consolidation loan with a longer repayment period, you may incur higher costs over time.
It's best to consider some money management tips to avoid accumulating more debt over time.
Read more: how to organise bills and pay them on time
Debt consolidation alternatives
If you are looking for alternatives to debt consolidation loans, there are some options.
Debt management plans: A debt management plan is an agreement between debtors, creditors and a debt management firm, which allows you to pay off all your debts at a rate you can afford. If you are wary about taking out a new loan, this may be a suitable option. However, you may lose the ability to open new credit accounts during this time.
Bankruptcy: This is a process used for individuals or businesses who are unable to pay their debts. Although filing for bankruptcy helps to reduce or eliminate your finances, it can have serious long-term impacts on your credit score. It can stay on your credit history for up to 7 years, which will make it difficult to open new credit accounts. This option should only be considered as a last resort.
Consolidate your debt with Red Tree Finance
Now that you know what debt consolidation can do to your credit score, you can soundly make the right decision for your circumstances. At Red Tree Finance, we understand the importance of a good credit history and are here to help you navigate through the debt consolidation process. With our personalised fast loans, you can regain control of your finances and take a step towards improving your creditworthiness.
Don't let debt hold you back any longer! Contact the experienced team of loan assessors at Red Tree Finance today and discover how a debt consolidation loan can lead you to a brighter financial future.
Debt consolidation: FAQs
A debt consolidation loan can actually raise your credit score over time, as long as you have completed your payments on time. You may see a decrease in your credit score at first, however in time this can improve.
If you have multiple debts that you cannot afford to pay and struggle to keep track of, a debt consolidation loan may be the best option for you. This will combine your debts into one easy and manageable payment system, which may actually come with a lower interest rate than all your debt payments beforehand.
In some cases, your credit cards will close during the term of your debt consolidation plan. However, if your account remains in good standing after you have paid your debts, you can still use them. It's always important to remember that credit cards may be the reason you have stumbled into this financial situation in the first place. So it's important to implement some smart budgeting tips to prevent more debt in the future.
The information provided in this blog is of a general nature and is provided without considering your specific objectives, financial situation, or needs. It is intended for informational purposes only and should not be relied upon as financial, investment, or other professional advice.
Before making any financial decisions or taking action based on the information presented, you are strongly encouraged to assess its appropriateness in light of your individual circumstances. Red Tree Finance does not intend to provide personalised financial advice, and you should seek independent financial, legal, tax, and other relevant advice tailored to your unique situation.
Red Tree Finance Blog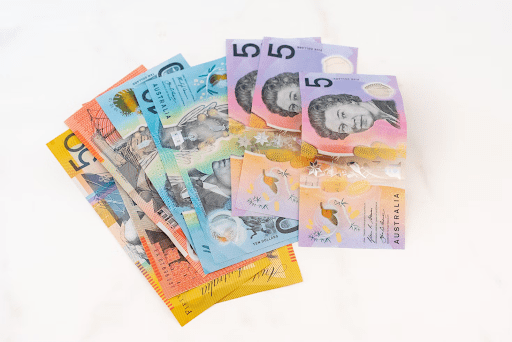 20th April 2023
Are you looking for some quick cash to fund your next adventure or pay off some bills? Cash loans are one solution, but there are also plenty of items around your house that you can sell for easy mone...
Read more
Ready to apply for a loan?
Apply to borrow up to $5,000 fast. Complete the online application in less than 5 minutes.
Apply Now