What are holiday loans?
A holiday loan is a personal loan that's used for travel expenses, such as flights, accommodation and spending money. At Red Tree Finance, you can apply for a holiday loan up to $5,000.
Why use a holiday loan?
Everyone needs a holiday now and again – whether it's to relax and unwind, or spend some quality time with your family. But holidays can be expensive, with most Aussies spending about $5,000 on average to take a holiday. If you're a middle or low income earner, this means it can take some serious time to save up enough cash to afford a vacation. Instead, you can take out a small personal loan, go on the trip you've been dreaming of, and pay it back as you earn! It's an easy way to pay for the following expenses in one go:
Flights
Transport and car hires
Accommodation
Spending money
Activities
Food
Tours
Travel insurance
How does a holiday loan work?
A holiday loan is pretty straightforward. All you need to do is figure out how much you need to borrow, apply online and you could have the money in your account that very same day. In most cases, funds arrive within one hour of approval.
Applications reviewed within 2 hours
At Red Tree Finance, we don't let computers do the work – instead, we have an experienced team of assessors that personally review each application. They are trained to ensure you can comfortably pay off the loan you're applying for, so we'll never recommend a loan amount that isn't within your means.
Once a decision has been made, you'll be notified immediately. So whether you're an avid holiday planner or more of a leave-it-to-the-last-minute kind of person, you can rest assured you'll have the money you need in time.
Apply on weekends
Want to take a short intestate flight or a spur of the moment road trip and need some extra cash, fast? Our team is here to help. You can apply online for a cash loan on the weekend and have an outcome within a few hours.
Because our application process is 100% online, you can apply from any device and any location in Australia – as long as you have an internet connection.
Pay your way
No matter how you prefer to make your repayments, you can do it in a way that suits you – be it weekly, fortnightly or monthly.
We're flexible about repayment schedules so that you can make your repayments to us once you've been paid by your employer. So there's less stress all round.
Commitment to responsible lending
At Red Tree Finance we take our lending responsibilities seriously and are committed to lending responsibly.
We have no interest in providing a loan that cannot be repaid. Our Australia-based assessment team takes careful note of each customer's individual circumstances before recommending a loan amount to ensure we don't lend customers more than they can afford to repay.
Am I eligible to apply for a personal loan for a holiday?
You are eligible to apply if you:
Eligibility Criteria
Are at least 18 years old

Are a permanent resident of Australia or valid visa holder

Own a vehicle registered in your name

Have been employed for at least 3 months
Loan rates and fees
At Red Tree Finance, we have no hidden fees and charges. All your travel loan payment information is as listed below.
Application Fee
$0 (even if your application is not approved)
Standard establishment fee
Annual Interest
47% (Comparison Rate 66.0347%)*
Flexible repayment options
Weekly, fortnightly or monthly (based on your payday)
Direct debit dishonour fee
$35.00 debit dishonour fee may be issued if a scheduled payment is missed or returned unpaid
How to get a holiday loan
Our easy small holiday loan process starts with your online application, which can be completed in less than five minutes. It's as easy as 1-2-3.
01.
Complete your application online in less than 5 minutes.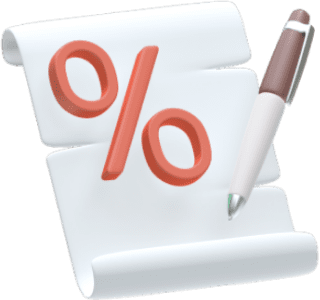 02.
A member of our assessment team will personally review your application.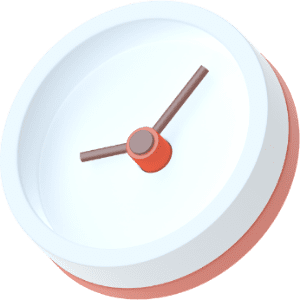 03.
Once reviewed, you'll receive your outcome within two hours of submitting your application.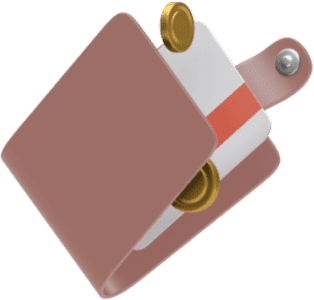 The information provided here is of a general nature and is provided without considering your specific objectives, financial situation, or needs. It is intended for informational purposes only and should not be relied upon as financial, investment, or other professional advice.
Before making any financial decisions or taking action based on the information presented, you are strongly encouraged to assess its appropriateness in light of your individual circumstances. Red Tree Finance does not intend to provide personalised financial advice, and you should seek independent financial, legal, tax, and other relevant advice tailored to your unique situation.
This ultimately depends on your individual circumstances and financial situation. If you already have some debts you need to pay off, you might want to prioritise them first through a debt consolidation loan. You will also want to make sure you're applying for a loan you can comfortably afford, because if you default on your loan or miss repayments, your credit score can be negatively impacted.
Typically a holiday loan with Red Tree Finance is set up with repayments over 12 months, however, this can vary between 12 and 24 months.
Absolutely you can! At Red Tree Finance, you can borrow up to $5,000. You could use this to fund your entire holiday or just cover your accommodation, flights or transport if you already have some money saved up.
What our customers say
Hear from customers who have been helped by Red Tree Finance.
See All
Thank you very much, I can't tell you how much you've helped me out today. I've been stressing all afternoon about having to pay for the repair and using all of our safety net, now we don't need to. I dealt with Kayla and she was wonderful. Thank you!
Damien R, QLD
Red Tree was really good in understanding and service was great and pretty quick as well.
Holly F, Perth
Great company to deal with. Response time was amazing. Would highly recommend. Thank you
Lauren F, Melbourne
Easy application and very responsive to questions and concerns
Bella T, Adelaide
Very helpful and patient staff, helped me with sending them photos of my ID. High recommend
Jane L, Sydney
Excellent Service, A+++++. Money was in my bank account within an hour
Adam S, Wagga
Ready to apply for a loan?
Apply to borrow up to $5,000 fast. Complete the online application in less than 5 minutes.
Apply Now