Why use a quick cash loan
We all have unexpected expenses from time to time, no matter how carefully our finances are planned out. Whether you have unexpected medical costs, something that needs to be repaired or replaced, an opportunity for travel or a new purchase that's too good to miss, a quick cash loan from Red Tree Finance can cover you.
A cash loan is a quick and stress-free way of getting access to extra cash fast, which can be ideal particularly for emergencies. Cash loans are particularly useful when you need a loan faster than a bank can provide it, or you want to borrow a smaller amount for a specific reason without the hassle of dealing with a bank.
Cash loans are often used for:
Covering unexpected medical expenses
Home improvements or urgent home repairs
Replacing major appliances
Car repairs
Travel plans and holidays
Flights and transportation
Training programs or study courses
How our cash loans work
We help you get access to extra funds when you need them fast – and we make sure you don't have to worry about a thing.
We understand that applying for a loan and waiting for a decision can be stressful, particularly in emergency situations. That's why we remove the stress from the process by making applying for a cash loan online as easy as possible. Plus, we can give you an outcome within two hours.
Fast, easy applications
Applying for a cash loan from Red Tree Finance is done 100% online through a secure form, and the whole application form takes less than five minutes.
Unlike many lenders, we only ask you for the information we absolutely need to determine whether you'll be able to repay the loan. You'll find our application form free of unnecessary personal questions and you won't need to submit vast amounts of documents to complete your application.
A human review and an outcome within two hours
Once submitted, your application will be reviewed by a member of our Australian-based assessment team. Because we use actual Australians for our reviews instead of computer algorithms or offshore processing centres, we are able to guarantee a fairer outcome that genuinely takes into account the individual circumstances of every application.
Our team also works quickly to ensure that applicants receive an outcome on their application within two hours of submitting it. If your application is approved, you can expect to receive a direct deposit of your loan amount into your bank account within one business day.
Flexible repayment options
Helping Australians meet their financial obligations and avoid financial difficulty is why we do what we do. So to make repayments easier, we offer the ability to align repayment schedules with your paydays.
You can choose to make repayments weekly, fortnightly or monthly.
Commitment to responsible lending
At Red Tree Finance we take our lending responsibilities seriously and are committed to lending responsibly.
We handle each Red Tree application with careful consideration. We have no interest in providing a loan that cannot be repaid. We practise reliable, responsible and trustworthy lending – each and every time.
Our Australia-based assessment team takes careful note of each customer's individual circumstances before recommending a loan amount to ensure we don't lend customers more than they can afford to repay. Doing this means we can ensure that we have responsibly catered for the needs of our customers.
Am I eligible to apply for a cash loan?
You can be confident that we will only approve you for a loan that you can repay. You are eligible to apply for a cash loan if you:
Eligibility Criteria
Are at least 18 years old

Are a permanent resident of Australia or valid visa holder

Own a vehicle registered in your name

Have been employed for at least 3 months
Loan rates and fees
At Red Tree Finance, we are committed to practising reliable, responsible and trustworthy lending. Our goal is to help you meet your financial commitments without unnecessary stress. This is why we have no hidden costs or monthly fees. All your loan payment information is as listed below.
Application Fee
$0 (even if your application is not approved)
Standard establishment fee
Annual Interest
47% (Comparison Rate 66.0347%)*
Flexible repayment options
Weekly, fortnightly or monthly (based on your payday)
Direct debit dishonour fee
$35.00 debit dishonour fee may be issued if a scheduled payment is missed or returned unpaid
How to apply for up to $5,000 online
Our easy 3-step loan process starts with your online application, which can be completed in less than five minutes. Here's how it works.
01.
Complete your application online in less than 5 minutes.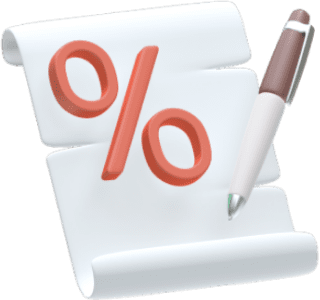 02.
A member of our assessment team will personally review your application.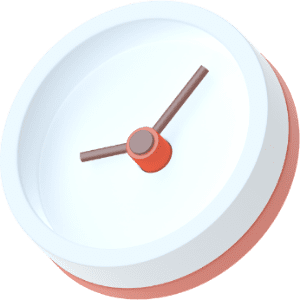 03.
Once reviewed, you'll receive your outcome within two hours of submitting your application.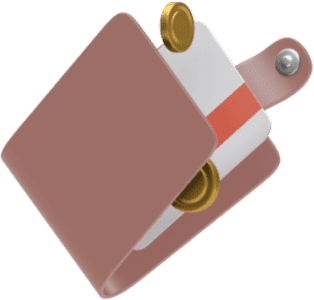 The information provided here is of a general nature and is provided without considering your specific objectives, financial situation, or needs. It is intended for informational purposes only and should not be relied upon as financial, investment, or other professional advice.
Before making any financial decisions or taking action based on the information presented, you are strongly encouraged to assess its appropriateness in light of your individual circumstances. Red Tree Finance does not intend to provide personalised financial advice, and you should seek independent financial, legal, tax, and other relevant advice tailored to your unique situation.
In order for our team to assess your application, you will need to provide us with current bank statements, employment payslips and two forms of ID.
We strive to get the cash into your bank account as soon as possible. You can expect to receive a direct deposit within one business day of your loan approval. In most cases, the funds will be in your bank account within one hour.
Cash loans can help you meet unexpected expenses like medical bills, home improvements or repairs. You can also use cash loans to pay for something special like travel, furniture, appliances or a vehicle.
What our customers say
Hear from customers who have been helped by Red Tree Finance.
See all
Thank you very much, I can't tell you how much you've helped me out today. I've been stressing all afternoon about having to pay for the repair and using all of our safety net, now we don't need to. I dealt with Kayla and she was wonderful. Thank you!
Damien R, QLD
Red Tree was really good in understanding and service was great and pretty quick as well.
Holly F, Perth
Great company to deal with. Response time was amazing. Would highly recommend. Thank you
Lauren F, Melbourne
Easy application and very responsive to questions and concerns
Bella T, Adelaide
Very helpful and patient staff, helped me with sending them photos of my ID. High recommend
Jane L, Sydney
Excellent Service, A+++++. Money was in my bank account within an hour
Adam S, Wagga
Ready to apply for a loan?
Apply to borrow up to $5,000 fast. Complete the online application in less than 5 minutes.
Apply Now