Weddings are beautiful celebrations filled with love and commitment, but they can also be incredibly expensive. If you're a budget-conscious couple, fear not! There are plenty of strategies on how to have a cheap wedding while still making it special. By cutting costs and bills in certain areas, you can have the wedding of your dreams, while still saving some hard-earned cash. Read on to get our top10 tips so you can celebrate your special day on a budget.
1. Minimise the size of your guest list
When it comes to planning a wedding, one of the most effective ways to reduce costs is by trimming down your guest list. Consider inviting only your closest family members and friends, along with those who matter most and have been a significant part of your journey. Remember, your wedding is a special and exclusive event, and having the people who truly matter by your side will make it even more meaningful.
2. B.Y.O alcohol venues
Choosing a venue that allows you to bring your own alcohol can significantly reduce your expenses. Instead of being overcharged for drinks at a traditional wedding venue, opt for a location that allows you to bring your preferred beverages. You can purchase alcohol in bulk at a lower cost, allowing you to provide your guests with their favourite drinks without breaking the bank.
3. Guest drinks
Another way to cut costs on alcohol is by avoiding an open bar. Encourage guests to purchase their own alcoholic drinks at your venue! This will save you a ton on your wedding budget. Plus, your guests can enjoy beverages of their choice, while reducing the overall expense of your wedding.
4. Cheaper Meal Options
Catering costs can quickly escalate, so exploring cheaper meal options is a smart move. Instead of a formal sit-down dinner, consider alternatives such as a buffet-style meal or a cocktail hour reception with small nibbles. Not only do these options save money, but they also add a relaxed and interactive element to your celebration.
An increasingly popular trend in weddings is the use of food trucks or buffet-style catering. Buffets are also an excellent option as they allow guests to choose what they want to eat, reducing waste and lowering expenses.
5. Hire or thrift your wedding dress!
Wedding dresses can put a dent in the budget, but there are ways to save without sacrificing your dream gown. Consider renting instead of purchasing it. Most brides never wear their wedding dress again so hiring it saves you money and is eco-friendly. Another option is to explore thrift stores or online marketplaces where you can find pre-loved wedding dresses at a fraction of their original cost. With a little searching, you can find a stunning dress that fits your budget perfectly.
6. Have a midweek wedding
Choosing a midweek wedding date can be a fantastic way to save money. Many venues offer lower rates on weekdays, as they are less in demand. By planning for a non-traditional wedding day, you can enjoy significant cost savings without compromising any significance of your special day.
7. Get fresh flowers the morning of the wedding
Fresh flowers add beauty and elegance to any wedding, but they can also be expensive. To save money and time on the planning process, consider purchasing fresh flowers from a local market the morning of your wedding. With some creativity and a few tutorials, you can turn floral arrangements into stunning bouquets and centrepieces, while still keeping costs down.
8. Entertainment – spotify playlist!
Hiring a live band or DJ can be costly, but you can still have great entertainment at your wedding without breaking the bank. Create a custom playlist on a music streaming platform like Spotify or Apple Music and choose songs that are meaningful to you and your one-to-be. With a well-crafted playlist, you can enjoy great music throughout the night without the additional expense of professional entertainers.
9. Ask friends and family to take your wedding photos
Professional wedding photographers can charge a hefty fee for their services. However, you can capture beautiful memories of your big day without spending a fortune. Ask talented friends or members of the wedding party who have a knack for photography to be your unofficial wedding photographers. You'll be surprised at the incredible shots they can capture, plus, it will add a personal touch to your wedding album.
10. DIY Wedding Decorations
Wedding decorations can quickly eat up a significant portion of your budget. Instead of splurging on expensive decor items, embrace your creativity and make your own DIY wedding decorations. From centrepieces and table settings to ceremony backdrops and signage, there are countless tutorials online to help you craft beautiful decorations. Not only will this save you money, but it will also add a unique and heartfelt touch to your wedding decor, making it even more special and memorable.
11. Make your own cake
To cut costs, consider making your own wedding cake or asking a talented friend to bake it for you. Hiring a professional baker for a wedding cake can be expensive, so by taking a DIY approach, you can save a significant amount of money. There are numerous resources available online to help you with recipes and techniques. With a little practice and creativity, you can create a beautiful cake that adds a personal touch to your special day, while staying within your budget.
Celebrate your special day with Red Tree Finance
At Red Tree Finance, we recognize the significance of your wedding day and the financial considerations that come with it. That's why we are here to help. We offer wedding loans up to $5,000, to help cover wedding expenses. With Red Tree Finance, you can easily apply for a cash loan online and have the money in your account on the same day. If you have any questions or need assistance, don't hesitate to contact us online.
FAQS
Yes, you can have a wedding with a budget of $5,000. While it may require careful planning, it is possible to create a beautiful and memorable celebration within that budget. It's all about making smart choices and finding cost-effective alternatives for various wedding expenses.
Weekdays are typically more affordable compared to weekends. They often come with discounted rates from venues and vendors, as they are less in demand. Choosing a weekday can help you save money while still enjoying a meaningful wedding ceremony.
The average cost of a wedding in Australia is around $36,000 to $48,000. However, it's important to note that wedding costs can vary depending on various factors such as location, venue, guest count, catering, decorations, and other personalised elements.
The information provided in this blog is of a general nature and is provided without considering your specific objectives, financial situation, or needs. It is intended for informational purposes only and should not be relied upon as financial, investment, or other professional advice.
Before making any financial decisions or taking action based on the information presented, you are strongly encouraged to assess its appropriateness in light of your individual circumstances. Red Tree Finance does not intend to provide personalised financial advice, and you should seek independent financial, legal, tax, and other relevant advice tailored to your unique situation.
Red Tree Finance Blog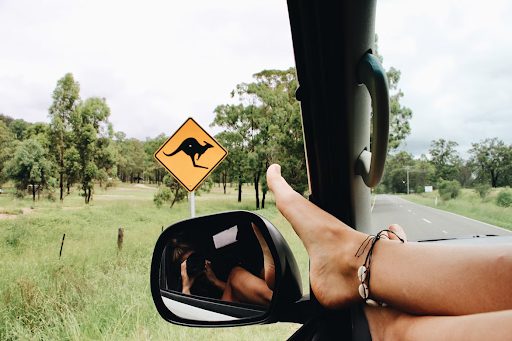 18th October 2022
Travelling is one of life's great pleasures, but it can also be expensive. For those on a tight budget, finding affordable travel destinations in Australia can be a challenge. Fortunately, there...
Read more
Ready to apply for a loan?
Apply to borrow up to $5,000 fast. Complete the online application in less than 5 minutes.
Apply Now